NK Research and Initiatives








Free Zone



FANTASY REALM : fantasy wallpaper and backgrounds for the very
coolest desktops and web pages. Add a little something to your favorite JPEG or
GIF collection or let us give you some great reasons for starting one.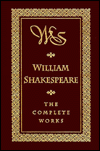 Books, books, and more books!
Check out our free e-books by Shakespeare, Dickens,
and others. We've hunted the web and all the royalty free
CDs we could find, to bring you a great selection of TOTALLY
free reading material in PDF format, along with a free version of
Adobe* Acrobat Reader, so you can read or print them,
from your own computer

We've searched high and low to grab you some free screesavers and
a few other unusual toys. Come on in and help yourself to some
diverting toys to help wile away a bit of offline time.

Webmasters unite! Check out our exellent Webmasters Resourses
and some of cool freebies we've gathered up to help your
page be all that it can be
( or at least resemble the kind of page you always imagined it could be!)